St. Thomas More Catholic School
Green Bay Area Catholic Education (GRACE) School System
We would like to recognize Lucas in our student spotlight!
Read More
Sign up early to waive your registration fee and receive a free 2023 camp t-shirt!
Read More
WELCOME
St. Thomas More is a beautiful, multicultural school filled with faithful and friendly staff members and students. Here at St. Thomas More we build and support a bilingual and bicultural environment where both Spanish and English are used, taught and valued. We believe that parents and teachers alike play an integral role in the education and faith development of our children, so we seek to serve in partnership with families. We are blessed to know that our families feel welcomed and comfortable in our safe learning environment.
Dr. Jamie Froh Tyrrell, Principal
Untitled
I'm learning so much here. My friends are here, and it's a nice place to be a student. I think it's nice that this is a Catholic school and we can always learn about God.
Testimonial 4
We are taught that Jesus is a nice person and helps all people, and you can speak to Him and trust Him and he will help you with anything. God is always there with me.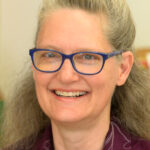 Testimonial 5
We work very hard to help students know that we value their culture and bilingualism. Bilingualism is a blessing, and I work hard to help assure that our students see it that way as well.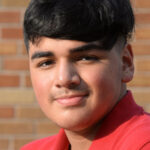 Testimonial 3
St. Thomas More is a good school. I always want to keep learning, and I'm able to do that here. I feel comfortable here, and I know that I can trust the teachers to do a great job.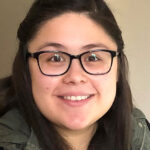 Testimonial 2
My students get to experience skills in both languages and are encouraged to adapt them to the best of their abilities. It is my mission to help them grow academically in both languages.