Tuition Assistance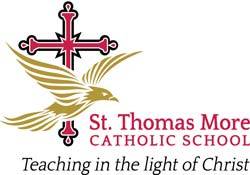 Catholic education should be available to everyone, and there are a number of ways tuition can be managed and/or reduced.
GRACE Tuition Assistance
Tuition assistance is available to families with children in grades K-8 through GRACE. Families may apply for assistance at the time of enrollment.
Wisconsin Parental Choice Program
St. Thomas More is a participating school in the Wisconsin Parental Choice Program. The program allows students in K-12 who meet residency and eligibility requirements to receive state aid for their tuition and attend our school. New students to the program must apply during the open application period (the dates for that will be announced in the winter when they become available). For more details, please click here.
Wisconsin Tax Deduction for Tuition Expense
Wisconsin taxpayers have the opportunity to deduct private school tuition expenses from their taxable income. A subtraction from income is allowed for tuition expenses that are paid for any of the GRACE schools. Parents/guardians are eligible for a maximum deduction of $4,000 per child in grades K-8 and $10,000 per child in grades 9-12. Students transitioning from eighth to ninth grade are eligible for both deductions. Any amount spent on tuition and book fees are eligible for the deduction. Book fees include digital books, such as laptops or tablet fee issued by the school.